Our personalised photo frames can be engraved with any message and previewed online, choose from a selection of fonts and frame sizes including gift wrapping options.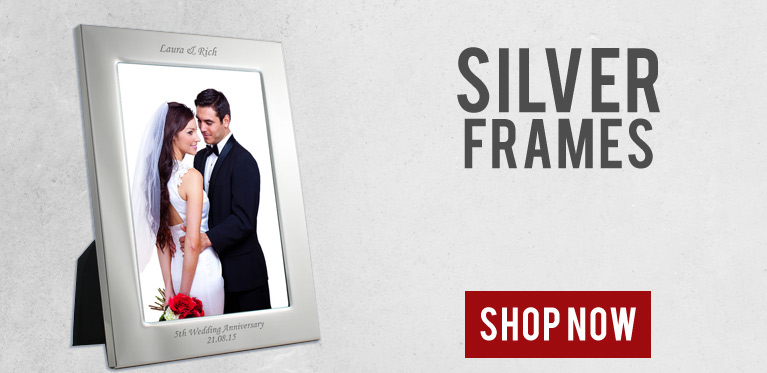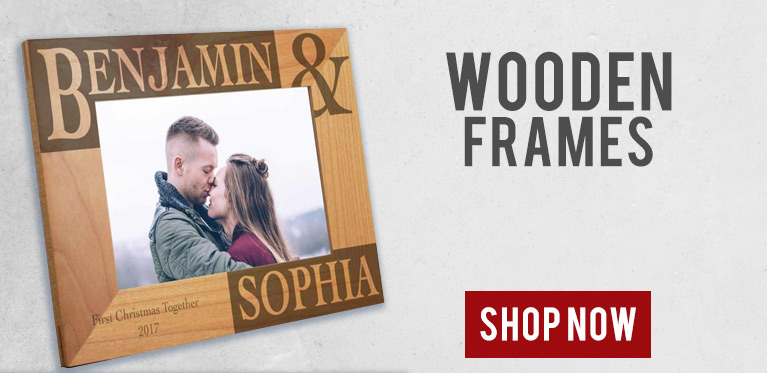 Our Personalised Photo Frames Are Available In Many Popular Sizes And Materials.
We have a huge range of personalised frames which can be purchased in the following sizes in landscape and portrait, many of which can be previewed online.
All of our engraved photo frames include a stand and there are a variety of styles that are wall mountable. We have frames available in wood, silver plate, glass and copper.
The materials we use are the best quality, for example our personalised wooden frames are made from oak or top quality maple, we do not sell cheap pine frames which are available elsewhere and are not the same quality.
Our personalised photo frames are suitable for a huge number of occasions and are very popular gifts for weddings. The personalisation adds the extra special touch to the frame you can add a name, a message and even a logo.
We are unique in the fact that our gifts are presented to a very high quality especially with the added purchase of a bag or satin box, this really sets us apart from any other offering so expect a high quality frame, with engraving that is sharp and visible couple with an unrivaled unwrapping experience.